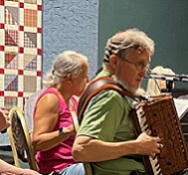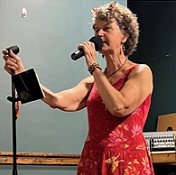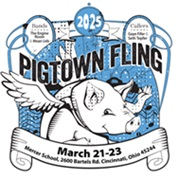 Cincinnati Contra Dancers
---
Cincinnati Contra Dance Schedule
Our Monday schedule is subject to change without notice. Our bands and callers are free to trade with each other as needed.

The current schedule follows. Saturday and "special" dances are a different color than the Monday dances. Please click
here
to see the archive of recent dances. Monday dances usually run from 8-10 pm, and Saturday dances typically run from 8-11:30 pm. A free Intro Session is held prior to Monday dances at 7:30 pm.
We send out occasional informational emails to our dance community. If you are not already on our email contact list and would like to join, please click
here
.
July 2019
Monday
7/22
Erin Ways
Mike Boerschig
Mike will be calling tonight's dance using gendered language, mostly "Men and Women".
Monday
7/29
Full Moon
Beth Mast
Beth will be calling tonight's dance using Ladies and Gents for the dancer roles.
August 2019
Monday
8/5
Open Band
Liz Burkhart
Saturday
8/10
Euphor
Cary Ravitz
Monday
8/12
Serendipity
Steve Tossey
Monday
8/19
Erin Ways
Frank Buschelmann
Monday
8/25
Laughing Lizards
Mike Boerschig
September 2019
Monday
9/2
Sweet Corn String Band
Darlene Underwood
Monday
9/9
Full Moon
Nicholas Rockstroh
Saturday
9/14
Barefoot in the Briarpatch
Doug Singleton
Monday
9/16
Serendipity
Frank Buschelmann
Monday
9/23
Queen City String Band
Beth Mast
Monday
9/30
Open Band
Liz Burkhart
October 2019
Monday
10/7
Barefoot in the Briarpatch
Darlene Underwood
Saturday
10/12
Pigtown Alley
Kathy Anderson
Monday
10/14
Sweet Corn String Band
Steve Tossey
Monday
10/21
Laughing Lizards
Mike Boerschig
Monday
10/28
Snaps for Sinners
Frank Buschelmann
November 2019
Monday
11/4
Serendipity
Beth Mast
Saturday
11/9
Hot Coffee Breakdown
Darlene Underwood
Monday
11/11
Full Moon
Liz Burkhart
Monday
11/18
Barefoot in the Briarpatch
Nicholas Rockstroh
Monday
11/25
Rosenthorns
Steve Tossey
December 2019
Monday
12/2
Erin Ways
Beth Mast
Monday
12/9
Sweet Corn String Band
Mike Boerschig
Saturday
12/14
Mean Lids
Gaye Fifer
Monday
12/16
Queen City String Band
Darlene Underwood
Monday
12/23
Rosenthorns
Frank Buschelmann
Monday
12/30
Open Band
Steve Tossey
Dances of the recent past:
May 2019
Date
Band
Caller
Notes
Monday
5/6
Open Band
Susan McElroy-Marcus
Saturday
5/11
Berea Castoffs
Chet Gray
Monday
5/13
Full Moon
Liz Burkhart
Monday
5/20
Erin Ways
Darlene Underwood
Monday
5/27
Laughing Lizards
Steve Tossey
June 2019
Date
Band
Caller
Notes
Saturday
6/1
Big Fun
Bradley Smith
This dance is on the 1st Saturday to avoid conflict with Dance Trance.
Monday
6/3
Serendipity
Mike Boerschig
Monday
6/10
Beth Mast
Barefoot in the Briarpatch
Monday
6/17
Sweet Corn String Band
Frank Buschelmann
Monday
6/24
Queen City String Band
Susan McElroy-Marcus
The next meeting regarding gender free dances precedes tonight's dance at 6:30 pm. All voting members are encouraged to attend. Please see the Announcements page for links to the pertinent documents.
Saturday
6/29
Queen City Consort
Waltz Evening
The flyer for this waltz event can be viewed by clicking here. Waltz lessons begin at 7 pm and the dance starts at 8 pm. An optional Hambo beginner lesson is also available at 6:30 pm if requested (please see the flyer for details).
July 2019
Monday
7/1
Barefoot in the Briarpatch
Liz Burkhart
Liz is planning to call 2 or 3 gender free dances this evening.
Monday
7/8
Laughing Lizards
Darlene Underwood
The members voted on 6/24 for one Monday dance each month (for the time being) with gender free roles, also known as Larks and Ravens. Darlene will be calling tonight's dance with gender free roles.
Saturday
7/13
Contra Mantra (Nashville, TN)
Joe Wilkie (Berea, KY)
The band members are:
Beadle - fiddle, feet and guitar
Becca Darling - fiddle, guitar, melodica and mandolin
Nick Bergin - keyboard

Joe will be calling tonight's dance using Ladies and Gents for the dancer roles.
Monday
7/15
Queen City String Band
Steve Tossey
Steve will be calling tonight's dance using Ladies and Gents for the dancer roles.