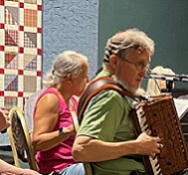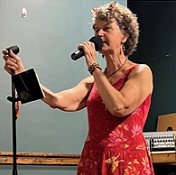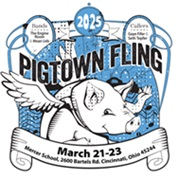 Cincinnati Contra Dancers
---
Cincinnati Contra Dance Schedule
Our Monday schedule is subject to change without notice. Our bands and callers are free to trade with each other as needed.

The current schedule follows. Saturday and "special" dances are a different color than the Monday dances. Please click
here
to see the archive of recent dances. Monday dances usually run from 8-10 pm, and Saturday dances typically run from 8-11:30 pm. A free Intro Session is held prior to Monday dances at 7:30 pm.
We send out occasional informational emails to our dance community. If you are not already on our email contact list and would like to join, please click
here
.
November 2018
Date
Band
Caller
Notes
Monday
11/19
Full Moon
Liz Burkhart
Monday
11/26
Erin Ways
Frank Buschelmann
December 2018
Date
Band
Caller
Notes
Monday
12/3
Open Band
Susan McElroy-Marcus
Saturday
12/8
Trillium (Athens)
Kathy Anderson
Monday
12/10
Serendipity
Steve Tossey
Monday
12/17
Rosenthorns
Ryan Smith
This dance will include holiday music for your dancing pleasure.
Monday
12/24
No dance - Christmas Eve
Monday
12/31
Rosenthorns
Emily Abel
Our annual New Year's Eve dance begins with a community potluck at 6 pm followed by dancing starting at 8 pm. The cost is $10 and the dance will end with the traditional midnight revelry. Please come celebrate with us!
Dances of the recent past:
October 2018
Date
Band
Caller
Notes
Monday
10/1
Queen City String Band
Ryan Smith
Monday
10/8
Laughing Lizards
Steve Tossey
Saturday
10/13
Queen City String Band
Doug Singleton
Monday
10/15
Serendipity
Frank Buschelmann
Sunday
10/21
N/A
N/A
Mike Boerschig is hosting a Memorial Service for Jim Good at his house. Please follow this link for the details..
Monday
10/22
Barefoot in the Briarpatch
Darlene Underwood
Monday
10/29
Rosenthorns
Steve Tossey
Dress up for Halloween if you like! Ghoulish music will be included for your dancing enjoyment.

November 2018
Date
Band
Caller
Notes
Monday
11/5
Kristen and Kelsey
Ryan Smith
Kristen Planeaux from The Ripples and Kelsey Wells from Turnip the Beet
Saturday
11/10
Euphor
Liz Burkhart
Monday
11/12
Sweet Corn String Band
Darlene Underwood