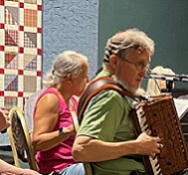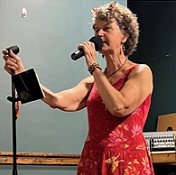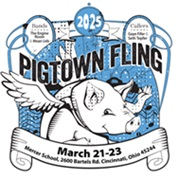 Cincinnati Contra Dancers
---
Pigtown Fling 2016 will take place at Purcell Marian High School in Cincinnati OH from March 11-13, 2016.
---
Featuring music by:
Wicked good dance music from Maine. Featuring dance favorite Glen Loper on the mandolin, Irish-style fiddle player Alden Robinson, and Owen Marshall, Notary Public, on guitar, Riptide plays vivid, imaginative music that has been thrilling dancers throughout America.
Changeling presents the fire and stark beauty of the Celtic traditions with (in the words of one fan) "the power of ten in a package of two." They travel from concert halls to dance halls, delighting fans and winning friends with their tunes, songs and stories.
---
With calling by:
Will Mentor and Liz Natter
---
Pigtown Fling 2015 videos