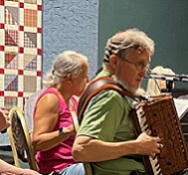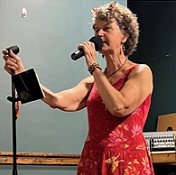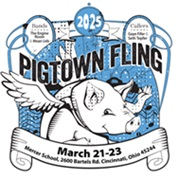 Cincinnati Contra Dancers
---
Pigtown Fling 2014!
Who:
What: Pigtown Fling is an annual Contra Dance weekend sponsored by the Cincinnati Contra Dancers.
When: Friday, March 28th to Sunday, March 30th, 2014.
Where: Purcell Marian High School in Cincinnati OH. The address is 2935 Hackberry St., Cincinnati, OH 45206.
Why: Because Pigtown Fling is the best way to spend that weekend! Great music, great people, great dance!
There are a limited number of full and partial scholarships available. Contact Kitty Waters: waters.kitty@gmail.com for scholarship inquiries. Housing assistance will be provided by Matt Reid. Email Matt at gerdy555@yahoo.com.

All the weekend details plus the registration form are available via this link. Registration can be paid by mailing a check, and online registration is also available for an additional service fee of $0.98 plus 6% of the transaction. For example, an online early registration for the full weekend cost of $52 will incur an additional service fee of $4.10 (6% of $52 plus $0.98).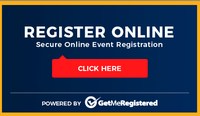 ---
Pigtown Fling 2013 videos
Here is a video from Friday night of Pigtown Fling 2013.
and here is a video from Saturday night of Pigtown Fling 2013.