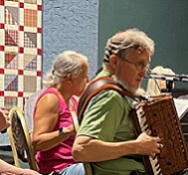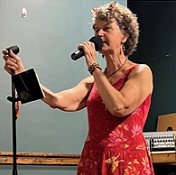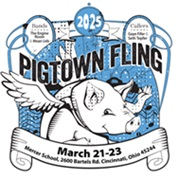 Cincinnati Contra Dancers
---
---
Pigtown Fling 2015!
Who:
What: Pigtown Fling is an annual Contra Dance weekend sponsored by the Cincinnati Contra Dancers.
When: Friday, March 27th to Sunday, March 29th, 2015.
Where: Purcell Marian High School in Cincinnati OH. The address is 2935 Hackberry St., Cincinnati, OH 45206.
Why: Because Pigtown Fling is the best way to spend that weekend! Great music, great people, great dance!
Pigtown Fling 2014 videos